.: Ghost Hunt Events
The Galleries of Justice stands on the site that for almost 700 years has handed out some form of punishment to the criminals of Nottinghamshire. The current building was used as the main courts from 1780 to 1991 when the courts were moved to a new building. Now you have the chance to investigate one of the country's most haunted buildings. There are many reports of paranormal activity, from stones being thrown to full blown apparitions, will you dare spend the night in the darkness of the dungeon or in he condemned cell, used by those who were going to be hanged.
The Galleries of Justice has been voted the number one Most Haunted location in the UK by HH & Spooky Nights customers.  
.: HH & Spooky Nights Dates
No events found in this category
An overnight ghost hunt at the very haunted Galleries of Justice is definitely not for the faint hearted.
Your night will begin with a history and Medium tour of this location which will help you to get your bearings. The Galleries of Justice is a vast location with many hidden caves and stairways. This tour will bring to life the harsh conditions of this formidable building along with the many ghosts and spirits that lurk in here. In particular you will be taken to the medieval cave where the sinister poltergeist is often active, the washroom where the spirit of a woman is frequently seen and the courtrooms where apparitions have been caught on camera overseeing court proceedings.
You will then be able to carry out a workshop where the equipment is demonstrated and loaned to you for your personal use on this amazing ghost hunt. This includes, dowsing rods, dowsing pendulums, EMF Meters, Temperature Thermometers, Ghost Voice Boxes and the ultimate in ghost hunting (The Ovilus).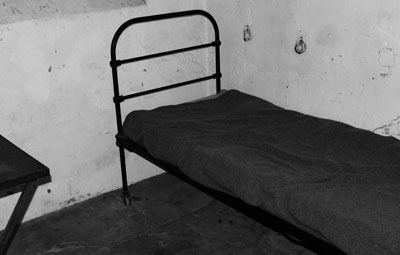 Working in small groups you will then make your way around the location carrying out vigils, séances and experiments in the most active areas. These experiments include table tipping, Ouija board, glass moving and planchette work. Everyone will have an equal time in the areas spending their time with the different team members and Medium.
This is an amazing location and whilst we can never guarantee paranormal activity we can always guarantee you a brilliant and professional night of ghost hunting where your experience is very important to us.
No matter what occasion weather it be Christmas, Easter or Halloween, we have a ghost hunting experience that will fit your needs. Alternatively you can purchase a gift card that will allow one person access to any ghost hunt experience in the UK. Our ghosting events start from as little as £35.00 per person. Please visit HH & Spooky Nights for more information.